Haian Transport And Stevedoring Company Limited ranked significantly in the top 500 fastest growing enterprises in Vietnam in 2020 – FAST500
Ngày đăng: 30/09/2020 | Lượt xem: 498
At the Ceremony of annoucing the 500 fastest growing enterprises in Vietnam (FAST500) on September 15th, 2020 in Hanoi, Haian Transport and Stevedoring JSC has been continued to be ranked in the list of companies with top growth rates in Vietnam.
FAST500- The ranking of the 500 fastest growing enterprises in Vietnam is one of the leading prestigious rankings in Vietnam, based on the results of independent research and evaluation according to International standards of Vietnam Report and annual published from 2011 by VietnamNet – Ministry of Information and Communication with the consultation of experts, domestic and foreign advisory council.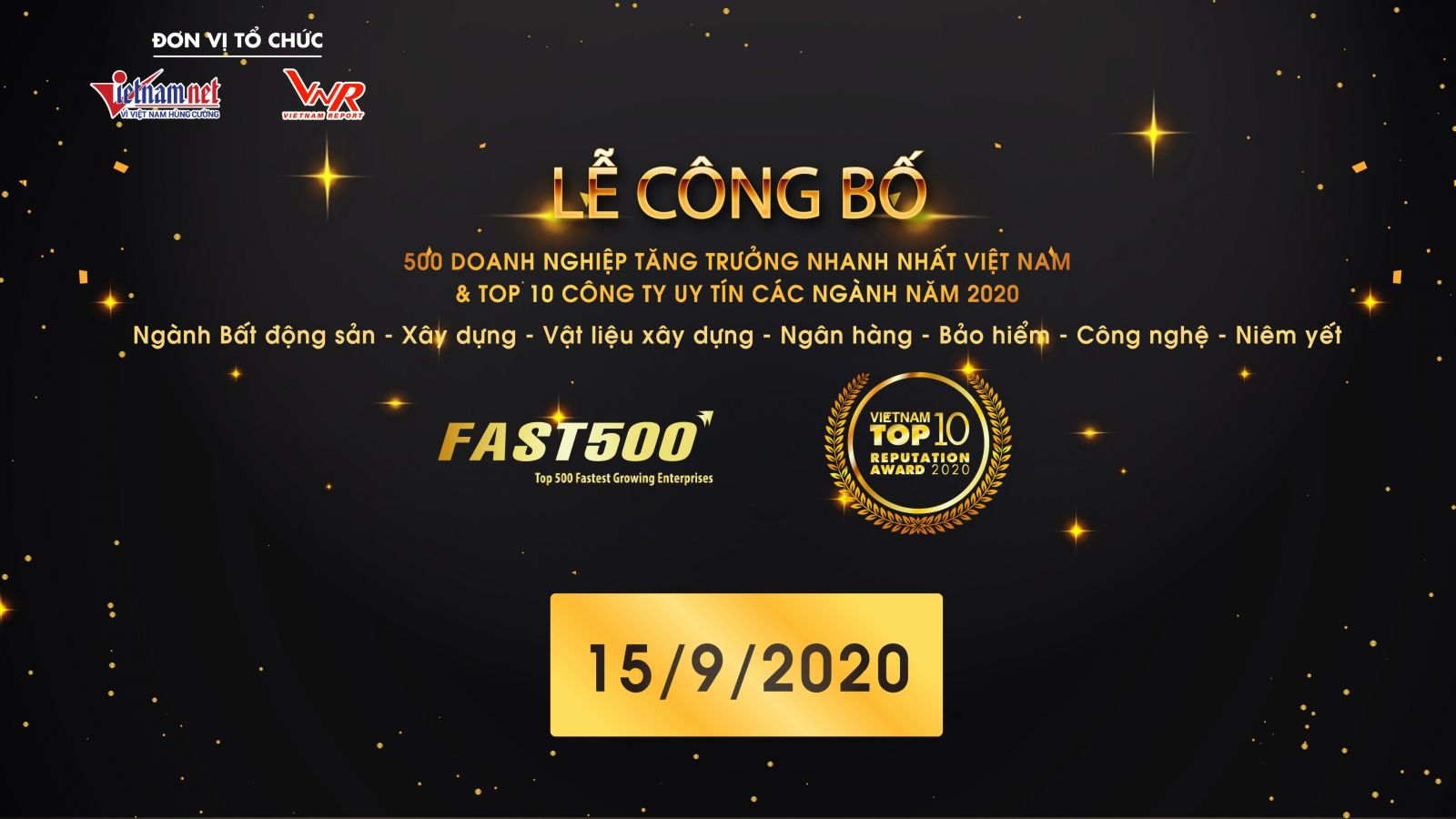 Year of 2020 is the second consecutive year that Haian Transport and Stevedoring JSC reached the top 500. Especially, this year marks an outstanding promotion of the company, from 329 in 2019 to 203 in the number of 500 fastest growing enterprises in Vietnam.
Haian Transport and Stevedoring JSC was established since 2009, after 11 years of operation, the company has established 6 member companies, 2 branches and one shipping agent with major fields: port operation, ocean freight, shipping agent, logistics services, distribution….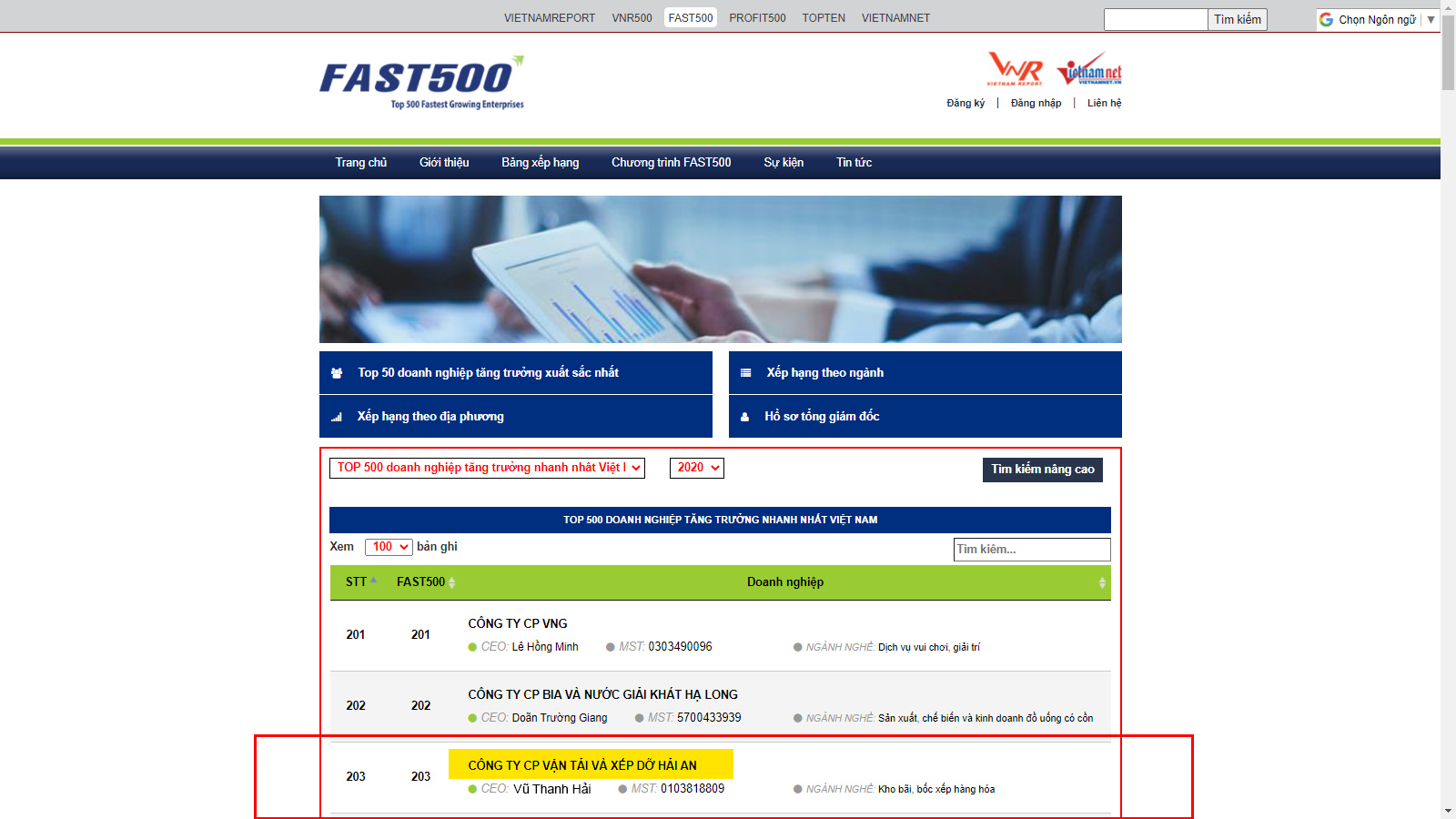 Recently, due to the impact of Covid-19 pandemic, most domestic and international businesses have been affected, leading to recession or moderation. Production and business activities were interupted and stopped, in which the services fields were affected directly.
Thanks to the right direction and policies, Haian Transport and Stevedoring JSC still achieved stable growth, production and business activities continuously developed. Specifically, the total revenue of the Company reached 487 billion VND in 2016, 778 billion VND in 2017, 1,000 billion VND in 2018 and 1,109 billion VND in 2019.
This result shows the stability and potential for sustainable, long-term develoment of the Company in the face of upcoming challenges.

Besides, being promoted to more than 100 levels on the ranking of FAST500 not only proves the correct business and investment direction of the Company, but also affirms the contious efforts of the collective of employees during the past time. This is the driving force and basis for the stable and strong development of HATS in the coming time.