News Highlights week 03 - 2020
Ngày đăng: 20/01/2020 | Lượt xem: 402
News Highlights week 03 - 2020
China's exports grew at the slowest pace in three years in 2019 as the world's second largest economy felt the fallout from its trade war with the US. In a negative data point for container shipping, exports from China climbed by 0.5% last year, down sharply from 2018's expansion of nearly 10%, according to Chinese customs data. In December China's export growth in US dollar terms rose 7.6% year-on-year, while import growth jumped 16.3% both surprising markets to the upside. The big rise in year-over -year export growth in December was mainly due to three factors, said Japanese investment bank Nomura. (TW)
The members of THE Alliance have published details of their new offering on the East West trades with Hyundai Merchant Marine (HMM) to become a new core member adding to HapagLloyd, Ocean Network Express (ONE) and Yang Ming . The four carriers intend to deploy as from April 2020 some 280 container vessels in 33 services covering 78 ports. The announcement came after clearing the last regulatory hurdle with the US Federal maritime Commission (FMC) accepting the HMM membership. (Alphaliner)
The German economy grew by 0.6% last year, according to official figures, its weakest performance since 2013. The German statistics office said growth was driven mainly by household spending. Business investment in machinery and equipment was weaker, however. Exports did grow but more slowly than in previous years. Industrial production, excluding construction, fell by 0.5%.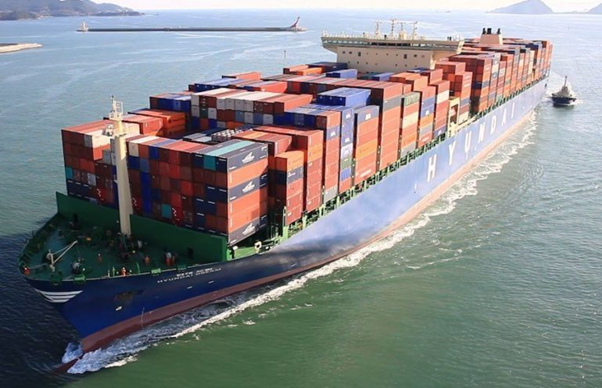 The US and China have signed the first phase of a broader trade pact on Wednesday, however analysts aren't confident it will bring immediate joy for the shipping sector. Under the 86-page agreement, China agreed to increase purchases of American products and services by at least $200bn over the next two years, with increased imports of US goods and services to continue on the same trajectory for several years after 2021. The $200bn includes $77.7bn of manufactured goods, $32m of agriculture products and $52.4bn of petroleum and energy products including LNG, crude oil, refine products, and coal. (Splash 247)
Cosco Shipping will begin to transfer its intra-European feeder operations to a newly founded German subsidiary from the middle of next week. The Chinese shipping giant will hand its European feeder business to Hamburgbased Diamond Line on 15 January. The new company will take intraEuropean shipments which were previously handled by Cosco Shipping Lines (Europe). (TW)
Tin nổi bật
Nghị quyết Hội đồng quản trị ngày 06/12/2023

Ngày 07/12/2023
Nghị quyết Hội đồng quản trị ngày 04/12/2023

Ngày 04/12/2023