News Highlights week: 12 - 2021
Ngày đăng: 22/03/2021 | Lượt xem: 499
Hapag-Lloyd has turned in significantly improved financial results despite the coronavirus pandemic. The company saw its net result rise 155% to $1.1bn for the 2020 financial year, up from $418m in 2019, according to its annual report published today. The main drivers were cost savings of more than $500m, as well as slightly improved freight rates and lower bunker prices, the company said. Revenue increased by roughly 3% to $14.6bn. This was mainly due to a 4% increase in the average freight rate to 1,115 per teu.
Hapag-Lloyd has secured a deal that will see it take over Netherlands -based container line NileDutch. The carrier, which operates around 35,000 teu of capacity on 10 services, focuses on the Africa trades, with connections to Europe, Latin America and Asia.
Liner operators may slowly be coming to terms with port congestion in North America. But industry leaders believe structural changes are needed to prevent the container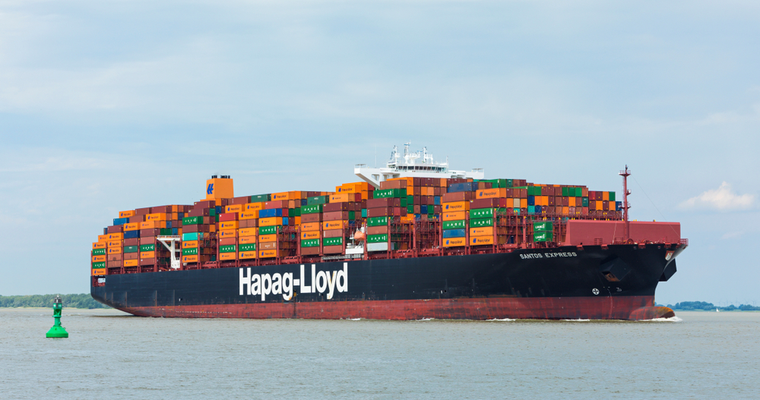 shipping sector from repeating the chaos that has disrupted transpacific services. Statistics show that the backlog of ships waiting to berth in the ports of Los Angeles and Long Beach is falling. Twenty-two containerships were at anchor in San Pedro Bay on 14 March, according to the Marine Exchange of Southern California. That is a reduction from a peak of more than 40 in late February.
CMA CGM posted $1.75bn in net profit in 2020, turning around a loss of $229m in 2019. Most of the profit was logged in the fourth quarter of 2020, when net profits rocketed to more than $1bn. Revenues rose 3.9% to $31.5bn for the whole of 2020, but surged 21.9% in the fourth quarter to $9.17bn. The liner company attributed the performance to "the robust momentum of international trade and the effectiveness of the cost control plan".
DP WORLD's full-year profit fell 29% in 2020 as the group's bottom line was hit by the impact of the coronavirus pandemic on global supply chains. The Dubai-based port operator, which is responsible for around 10% of port throughput worldwide, said net income was $846m, compared with $1.2bn in the year earlier period. Despite the drop in earnings, chief executive Sultan Ahmed Bin Sulayem said the group had performed "better than expected… in a year like no other".
Increased productivity in China and burgeoning online demand in the US created an unseasonable surge in import cargo, which lifted west coast ports to their busiest February on record. Cargo throughput typically slows in February as east Asian factories close for up to two weeks to celebrate the Lunar New Year. But port officials said China largely worked through the holiday to fill back orders and meet the increasing demands of US consumers ordering goods online.
MKT