News Highlights week: 26 - 2020
Ngày đăng: 30/06/2020 | Lượt xem: 306
News Highlights week: 26 - 2020
Early forecasts of container carrier performance this year are being torn up following new evidence supporting a much brighter prospect for the sector this year. With the onset of the coronavirus pandemic in February, initial estimates based on an expected fall in volumes led to scenarios that saw the box shipping sector as a whole losing up to $800m in a best case scenario that saw rates remain stable, and as much as $23bn if rates were to slide in line with volumes. But a number of new data points have now led to a revision of those scenarios that could see carriers actually improve on the $5.9bn aggregate profit they made last year, according to analysts at Sea-Intelligence.
HMM has increased it fleet capacity by a hefty 42% between the beginning of the year and mid-June, with its carrying capacity growing by 163,200 teu to almost 552,000 teu as it received the first four units in its 12-strong 24,000 teu megamax program while it recovered nine ships aggregating 100,000 teu that were chartered out to Maersk and MSC since April 2017 within the frame of the (3 x 13,100 and 6 x 10,100 teu ships) within the frame of the '2M + HMM' cooperation agreement that expired on 31 March, with HMM joining THE Alliance. (Alphaliner)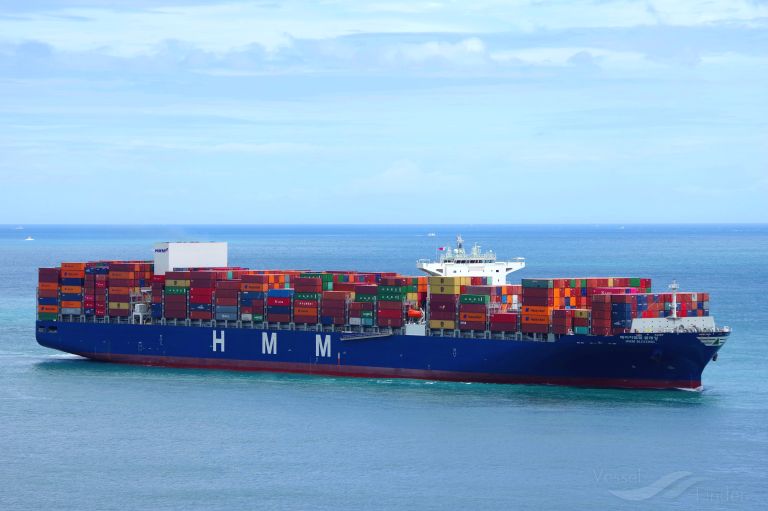 The International Monetary Fund has lowered its global growth forecast for this year and next in the wake of the coronavirus pandemic. It now predicts a decline of almost 5% in 2020, substantially worse than its forecast only 10 weeks ago in April. The UK economy is expected to contract more than 10% this year, followed by a partial recovery in 2021.That would be one of the most severe declines, although not as deep as forecast for Italy, France or Spain. (BBC)
Scrubber economics remain unfavourable for owners that have installed the sulphur abatement technology on board vessels. The difference in price between high-sulphur fuel oil and the compliant 0.5% sulphur fuel oil was priced $52 per tonne in northwest Europe and $77 per tonne in Singapore, according to the latest data from price reporting agency Argus Media.
MOL is to cut 40 ships — about 5% of its fleet — as it prepares for a "significant decline" in cargo volumes due to Covid-19. Japan's largest shipowner which boasts a fleet of over 800 vessels said the cuts would be in its bulker, tanker, car carrier and container segments. The bulk of the vessels affected will be chartered-in tonnage, but company sources confirmed to TradeWinds that owned vessels are "within the scope as well". Around 36% of MOL's total fleet in deadweight terms is owned, while nearly two thirds of the fleet — some 64% — is chartered in.
MKT