News Highlights week 44
Ngày đăng: 05/11/2019 | Lượt xem: 288
The merger between China's two largest shipbuilding groups has progressed with Beijing's go-ahead and designation of new management. The State-owned Assets Supervision and Administration Commission of the State Council, which oversees the country's state-owned enterprises, said in a statement that the two companies will be integrated into China Shipbuilding Group Co.
Orient Overseas Container Line has reported mild growth in the third quarter of 2019 amid a weak peak season on long-haul trades. Total revenue in June-September increased 5.8% year on year to $1.6bn, while liftings rose 4.1% to 1.8m teu. Affected by the USChina trade conflict, the carrier's transpacific volume only expanded 3.5% in the three-month period. However, revenue on this trade grew at a faster pace by 7.1% as the sector displayed discipline in capacity management while having secured higher contract rates.

Samudera Shipping Line has seen a reversal in fortunes posting a third quarter loss of almost $0.5m versus a profit of $1.9m a year ago.It saw revenue decline almost 23% year-on-year to $89.6m on lower revenue recorded across both the container shipping and bulk and tankers segments. The Singapore-listed shipowner said container volumes handled during the quarter declined 15.8% to 341,000-teu, while revenue fell 22.5%.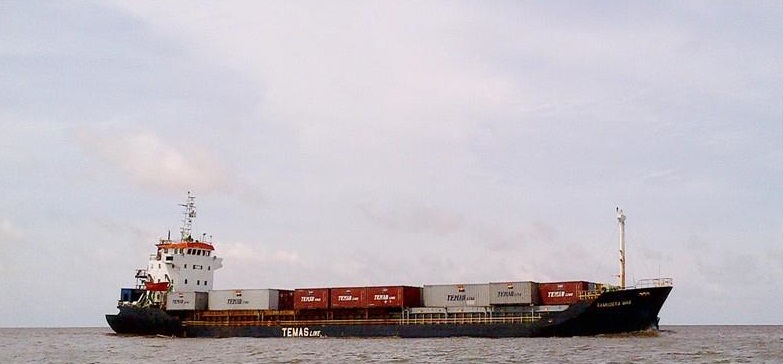 International maritime trade is set to increase by an average 3.4% over the next five years, driven in particular by growth in containerised, dry bulk and gas cargoes. Containerised and dry bulk trades are expected to see a compound annual growth rate of 4.5% and 3.9% respectively over the 2019– 2024 period while the tanker trade is projected to grow by 2.2% during the same period, according to the UN Conference on Trade and Development.
Slack container trade demand has weighed on Cosco Shipping Holdings' results in the third quarter this year. Cosco saw liftings rise 1.9% year-on-year to 6.6m teu in JuneSeptember while shipping revenue increased nearly 4% to $5.1bn. Among those, its home-grown brand Cosco Shipping Lines contributed 4.9m teu in volume, representing a 1.1% growth, and about $3.5bn in revenue, up 3.5%.
Ocean Network Express has made a big turnaround in bottom line, as expected, as the Singapore-based carrier has got back on its feet from the earlier start-up troubles.The company — a joint venture set up by Japan's NYK, MOL and K Line — posted a profit of $121m for the second quarter of financial year 2019 ended September 30. The gains were slightly lower than its previous forecast of $123m but significantly improved from a $192m loss during the year-ago period when ONE was hit by a lack of staff and technical issues.
Lloyd's
Tin nổi bật
Tin vắn tuần: 47 - 2022

Ngày 26/11/2022
Giấy chứng nhận đăng ký chứng khoán

Ngày 25/11/2022
Giấy chứng nhận đăng ký doanh nghiệp thay đổi lần thứ 14

Ngày 18/11/2022