Yang Ming forms alliance with Taiwanese shipping and ports players
Ngày đăng: 11/05/2018 | Lượt xem: 122
YANG Ming Marine Transport and Taiwan International Ports Corporation are among six Taiwanese maritime and logistics companies teaming up to better penetrate the fast-growing Southeast Asia markets.
A Memorandum of Understanding was signed on Thursday for the establishment of a joint venture holding company to "deepen and extend the scope of co-operation between the six enterprises", according to a press release from Yang Ming.
The other four companies are Tungya Transportation & Terminal, Taiwan Navigation, TS Lines and Chunghwa Post.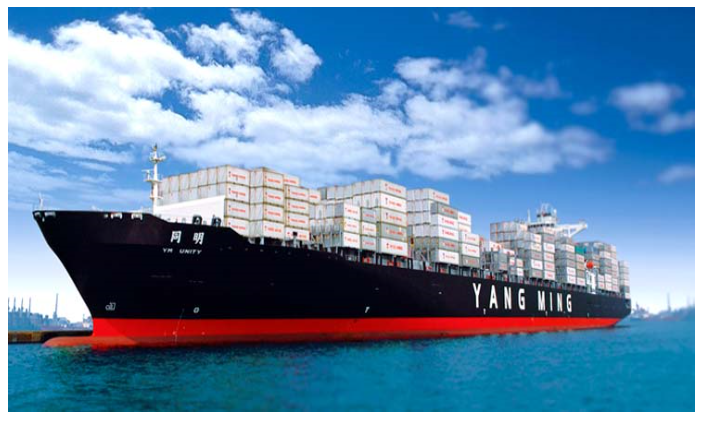 The MOU is set to create a framework for the sextet to work together in seeking overseas investment opportunities in the Association of Southeast Asian Nations region and sharing resources for supply chain integration in shipping and logistics, Yang Ming said.
"Asean has recently become Taiwan's second-largest export market and second-largest investment destination," it added.
The joint venture will be located in Singapore and is expected to come into operation by the end of 2018.
Yang Ming had already joined hands with TIPC with a container freight station set up last year in Surabaya, Indonesia. The container shipping carrier said the new partnership will further its efforts to "optimize its cost structure, strengthen competitiveness and expand global business."
In a recent interview with Lloyd's List, Yang Ming chairman Bronson Hsieh foresaw the greatest potential of cargo growth in intra-Asia trade, among other routes, with a target of 15% annual increase this year for his company.
The government in Taipei, which has a 45% stake in Yang Ming, is also the major shareholder or owner of TIPC, Taiwan Navigation and Chunghwa Post.
Source: Lloyd's List